WELCOME TO RUDI'S
We brew beer for drinking.
SHOP RUDI'S
Regular price

Sale price

$31.99 NZD

Unit price

per

Regular price

Sale price

$21.99 NZD

Unit price

per

Regular price

From $160.00 NZD

Regular price

Sale price

From $160.00 NZD

Unit price

per
HISTORY 101: THANK GOODNESS FOR DR RUDI
Way back in the 50's, the survival of NZ's booming hop industry hung in the balance with the widespread presence of a disease ominously named Black Root Rot.

One man made it his mission to eradicate the deadly soil disease for good. That man was Dutch born plant scientist Dr. Rudi Roborgh.

Dr. Rudi went on to develop many new varieties of hops that were resistant to the disease.One of the hops was called the "DrRudi SuperAlpha" which was the world's first seedless, commercial hop plant.

It (and the many other hops he developed) is still used (and are used) in beers all around the world to this day. Due to his world beating (and some might say 'life saving') actions, Dr.Rudi became known as 'The Godfather of NZ Hops' and the rightful namesake of our beer.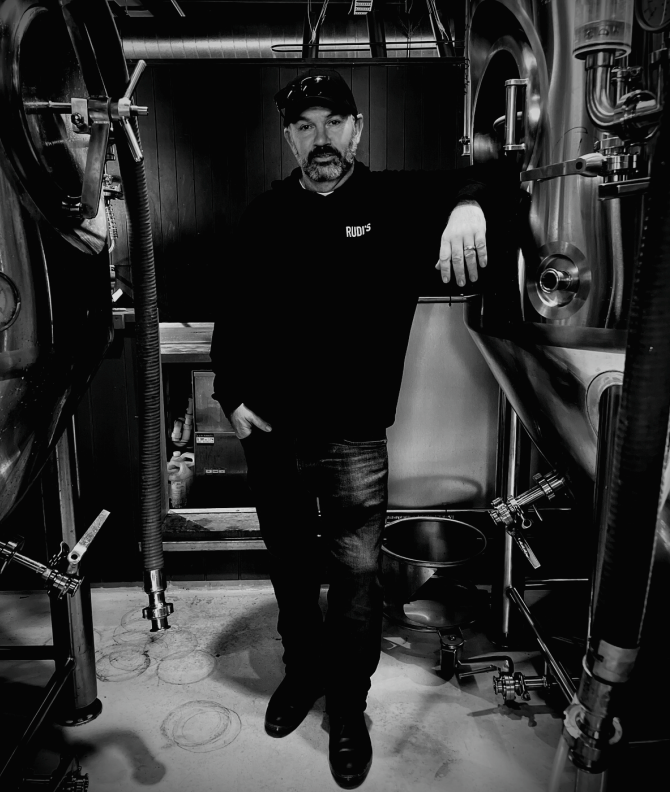 RUDI'S BREWMASTER
Brewmaster Blair Mortland's been in the beer game for over a decade, starting from scratch and now whipping up top-notch all-grain brews. His love for a good pint started in Washington, DC, and he took it up a notch back in New Zealand, partnering with WilliamsWarn to crack the commercial market. These days, he's the main bloke at Rudi's, knocking out easy-drinking, quality beers in Auckland. Come and join Blair for a yarn and a pint, and discover the real magic behind cracking open a cold one with mates.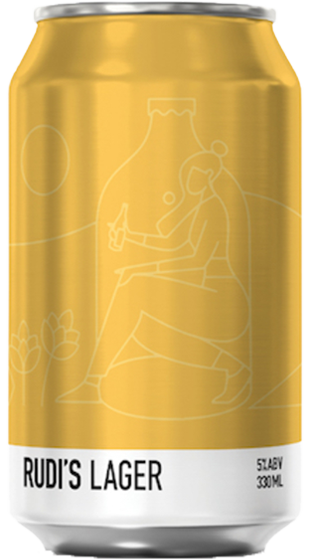 RUDI'S LAGER
Sessionable and award-winning, Rudi's Lager is a super clean and crisp New World style lager containing Dr Rudi hops (named after the man himself). The addition of Nelson Sauvin hops ensure the profile of this easy drinking lager has character that finds balance between a firm slap to the face and warm embrace. Thirst quenching, bloody refreshing and conveniently packed into a 12 pack mini slab.
Shop Rudi's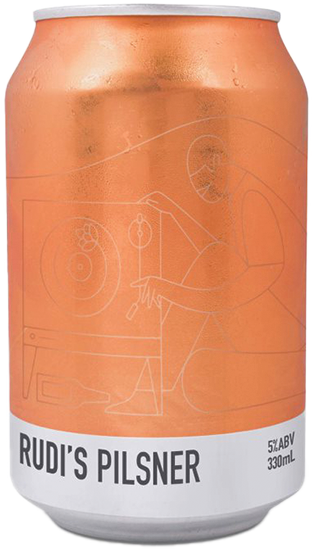 RUDI'S PILSNER
Subtle malts, mid-dry clean & crisp, 4 NZ hops Dr Rudi's, Motueka, Nelson Sauvin & Kohatu.
"Our pilsner falls more into the category of New Zealand pilsners rather than European ones. It embraces the unique characteristics of our local hops, offering a fuller body and intriguing flavour profiles."
Served up in a 6-pack as a more considered option for the more considered individual.
Shop Rudi's